Featured Article - 10 June 2021
A man's personal mission to eliminate rabies motivated by the death of a boy in Argentina.
In April 2008, Gabriel Gareca was bitten by a dog while he was playing at the sidewalk of his house in the humble neighbourhood of Punta Diamante situated in the northwest of Argentina.
After reporting a complaint to the authorities, the dog was not captured for the obligatory 10-day quarantine to determine whether the animal was rabid or not, as there was a lack of follow up and investigation, as, due to a lack of funding, the zoonosis center's vehicle had broken down. Furthermore, due to a lack of public awareness about rabies, the zoonosis team was not notified about the whereabouts of the dog: the owner killed and buried the animal five days after the bite incident in the backyard of their house. Sadly, Gabriel didn't receive rabies post exposure prophylaxis at the Children's Hospital and only received the anti-tetanus vaccine and antibiotics for his wounds. After three months, on the 22nd of July, he tragically died. Gabriel was more than a statistic; he was a real boy full of hopes and dreams; he was only seven years old.
After seeing Gabriel's uncle speaking on TV, I (Julián Gastón Caravotta) decided to travel in search of his mother, who told me about the tragic event. Just two weeks later, I began working in the community and raising awareness about rabies by giving talks to schools, development societies (groups), hospitals and universities. I made it my voluntary mission to travel through the Quebrada de Humahuaca valley all the way up to Bolivia, crossing the plateau up to Cuzco, Peru, while spreading education messages to help prevent other families from suffering the same tragedy that was faced by Gabriel's family. In my journeys, I reached more than 1,500 people, most of which were children and health professionals.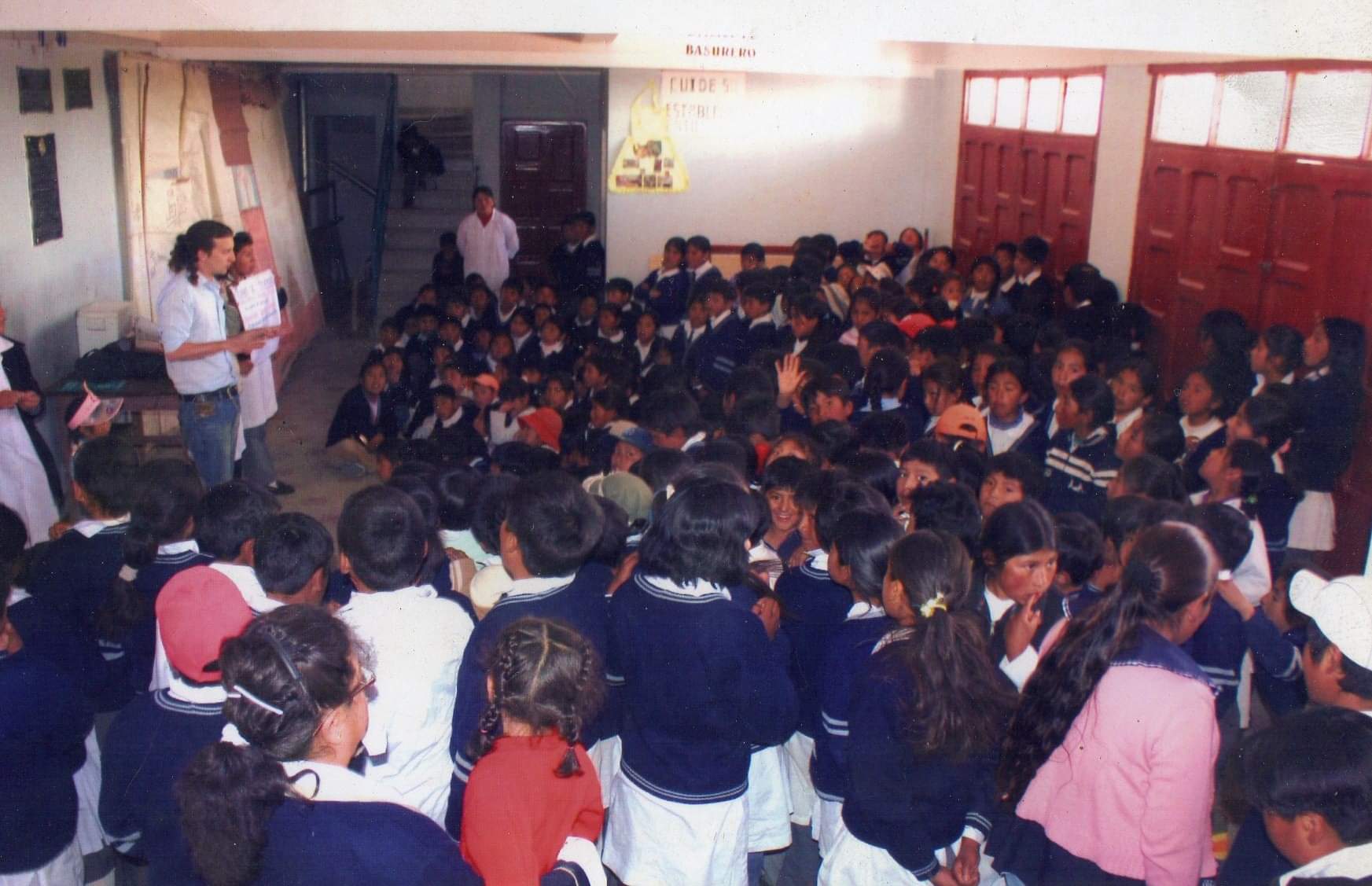 After those six intense months, I returned to Buenos Aires and started to work at the Anti Rabies Centre of Berazategui where I performed sterilizations, vaccinations, anti-rabies observation (control of biting dogs), and shared knowledge on responsible pet ownership. I now work at the Zoonosis Center of Lanus, in a permanent vaccination post where I vaccinate on average 280 dogs in three hours.
In 2016 I had undertaken 3 GARC Education Platform courses (REC, AVC, CCC) and have used this knowledge to continue to create consciousness and help to prevent another story like that of Gabriel from ever happening again.
Join me now on the Faces Of Rabies Control and Elimination (FORCE) to help grow our community and save all people from Rabies.
Article contributed by Julián Gastón Caravotta