Featured Article - 3 September 2020
Fostering youth for a rabies free future in Pakistan.
Rabies is a neglected, underestimated and abandoned public health problem in Pakistan, as it has been for many years now. The domestic dog is the principal reservoir for rabies, causing thousands of dog-bite cases across many cities of Pakistan. The clear need for action drove Dr. Waqas Ahmad from the KBCMA University College of Vet & Animal Sciences in Narowal, Pakistan to embark on his life's work – the elimination of rabies in Pakistan. Dr. Ahmad plunged himself into rabies elimination by exploring this disease during his Master & Doctoral degrees, which in turn motivated him to continue pursuing the global goal of "Zero By 30" in his later professional, academic, and scientific career. Initially, Dr Ahmad interacted with farmers, dog owners, and pet practitioners to educate them about rabies through first-hand experiences.
He then became an assistant professor in 2017 and this is where his work truly began to culminate into something more, something truly lasting and impactful to all those at risk of rabies in Pakistan. Initially, he began by educating budding veterinary graduates in basic epidemiology with the very first lecture being focused on rabies. The course also included videos describing the signs and symptoms of rabies in animals and humans, lessons about how and why dogs bite people in the communities, graphic images, and lessons on responsible dog ownership. These lessons were then coupled with some of Global Alliance for Rabies Control's (GARC) resources, including the GARC Education Platform courses as part of the veterinary student's curriculum, which were "wonderful additions" to his teaching schedule, as these online courses produced signed certificates that empowered students while increasing their knowledge and skill sets.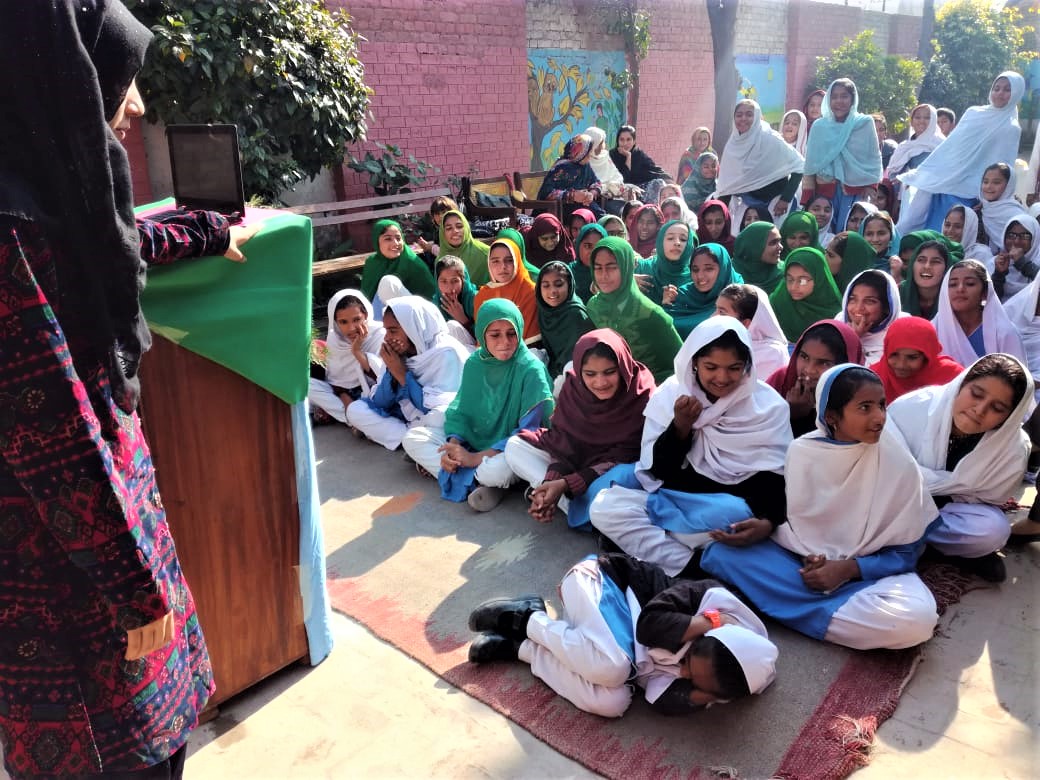 The students took keen interest in these courses and as a result of the information learnt – specifically on how to communicate important rabies prevention messages – they began to teach others about rabies. By taking the initiative, the students arranged awareness activities in different communities, including farmer's days, primary school visits to teach young children, college visits, and outreach activities in their own neighborhoods. The students took things one step further and teamed up to form a society to help them reach more people and drive rabies elimination activities. The society – aptly named as 'One Health' and "SAVERS" (Special Animals and Veterinary Emergency Relief Society) – has initiated a series of outreach activities with students volunteering their time and energy to share their newfound knowledge on rabies in villages and schools. These activities not only help to significantly improve the basic awareness and attitude of people about rabies, responsible dog ownership, and dog bite prevention, but also help the students themselves by giving them confidence to approach and educate others – a critical skillset needed for any profession, especially those in the veterinary profession.
Dr. Ahmad is proud of and supportive of his student group: "Although I continue to celebrate World Rabies Day events and pursue rabies elimination through research and other activities, it prides me to know that I have fostered the youth and helped to empower them to take up the baton for the next generation of rabies champions, ensuring that together we can create a rabies free Pakistan and work to achieve dog rabies elimination globally."
With inspiration such as this, the goal of zero dog-mediated human rabies deaths by 2030 (or "Zero by 30") doesn't seem too far away. By approaching rabies elimination through education and awareness, Dr. Ahmad has created a sustainable and effective means to help combat rabies in Pakistan.
Article contributed by Dr Waqas Ahmad, KBCMA University College of Vet & Animal Sciences, Narowal, Pakistan
Email: [email protected]