Featured Article - 2 October 2018
Celebrating rabies champions across the world
The many amazing people and organisations working across the world to end rabies have been recognized in a number of ways on World Rabies Day - through their World Rabies Day events, across social media networks, in the media, and with the World Rabies Day Awards.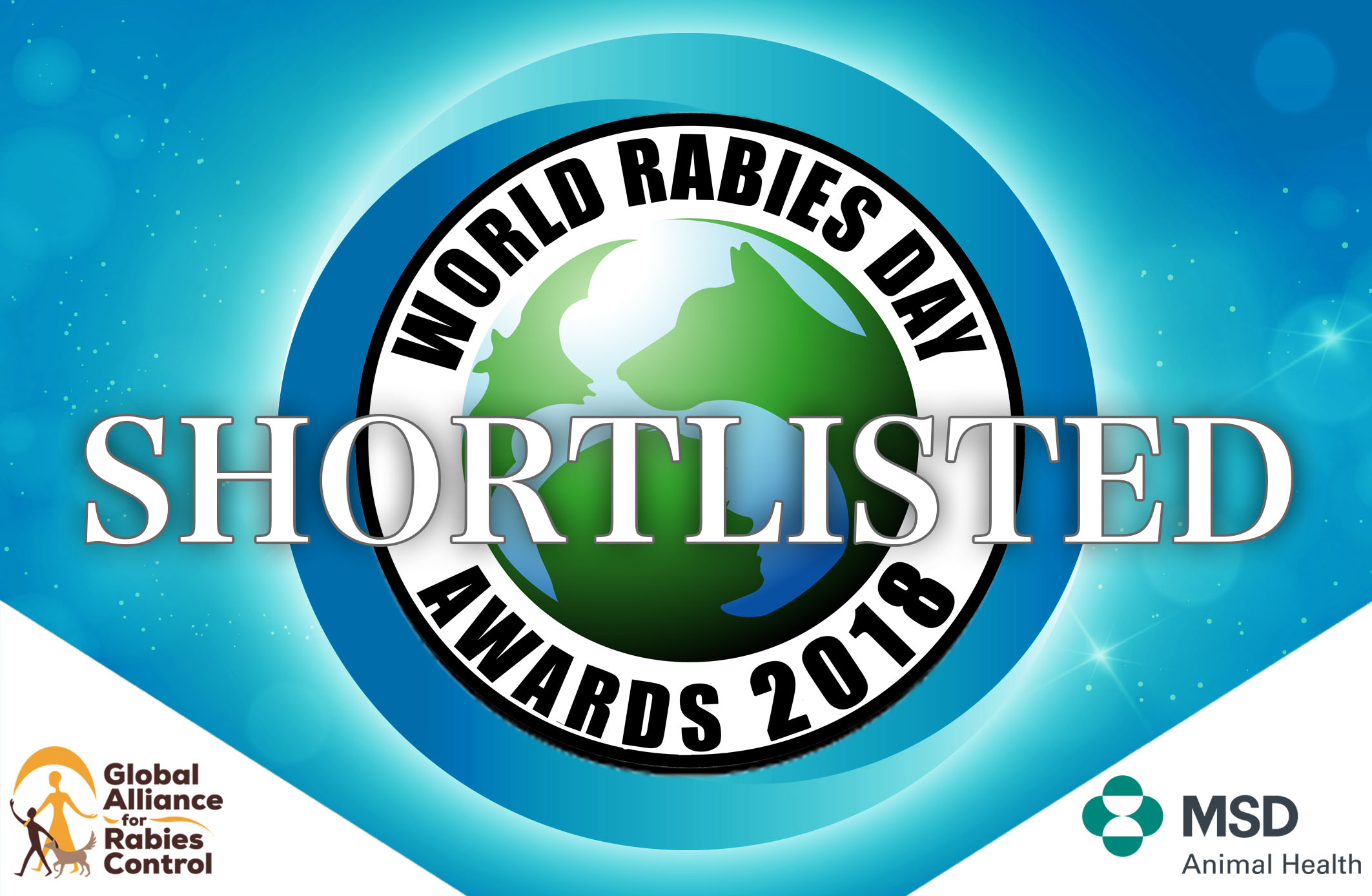 The 2018 World Rabies Day Awards shortlist was announced on September 28th, and includes entries from South Africa, Bhutan, India, Nepal, Morocco, the Philippines, Tunisia, Thailand, Tanzania, Uganda, Zimbabwe and Brazil.
Watch our video to see who made the shortlist, and learn more about all the individuals and organisations on the list.
Awardees will be announced on November 3rd, One Health Day.