Featured Article - 30 August 2018
Practical Inter‐sectoral Linking promotes a One Health collaboration in the Philippines
Rabies is an endemic disease in the Philippines. Addressing the disease at source, massive efforts towards dog vaccination and public awareness on rabies have been pursued by various Local Government Units (LGUs) in the country. While marked improvements have been seen, rabies continues to persist where it exists, largely owing to poor surveillance of the disease in animals and weak coordination between the human and animal health sectors.
To bridge these critical gaps, the Bureau of Animal Industry‐World Organisation for Animal Health Stop Transboundary Diseases and Zoonoses (OIE STANDZ) Rabies Project in the Philippines, together with the key rabies stakeholders in Bicol Region, developed the Practical Inter‐sectoral Linking (PIL)—an operational protocol and practical network of local key players (human health, animal health and LGUs) involved in rabies detection, reporting and implementation of appropriate interventions (see Figure 1 below).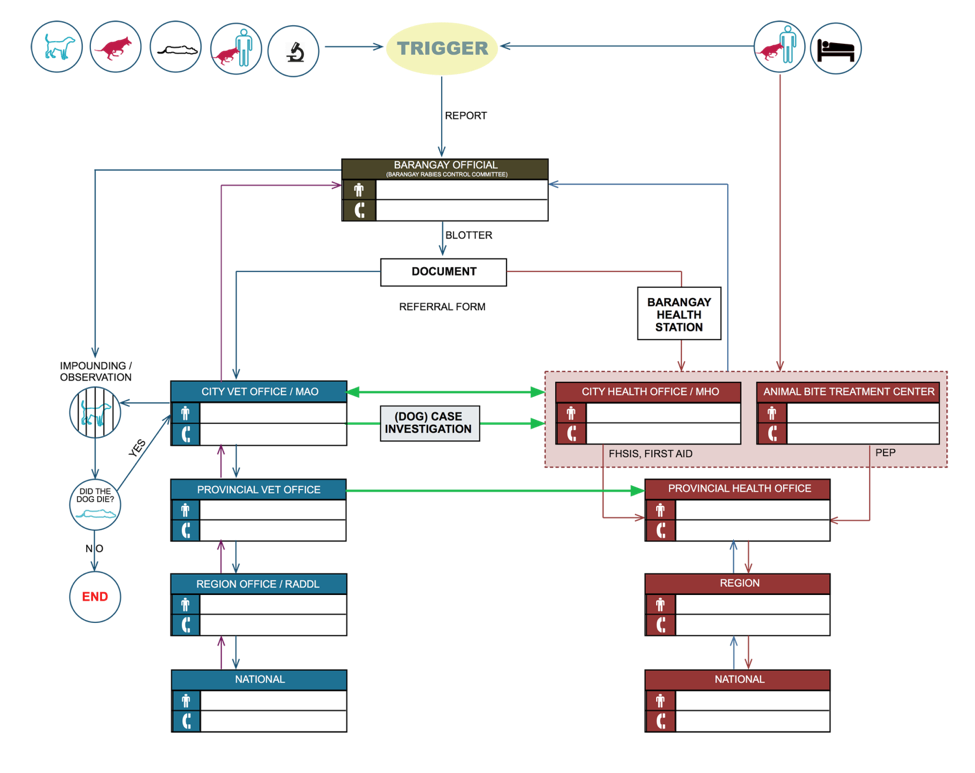 Figure 1. Process Flow of Practical Inter-sectoral Linking in Rabies related events in the community
PIL outlines a practical network of local key players (human health, animal health and LGU) involved in rabies detection, reporting and implementation of appropriate interventions. It is initiated by recognized triggers such as a biting incident, any dog showing clinical signs of rabies or a laboratory confirmed animal. Once information is conveyed from the village level, actions in both the animal health sector and human health sector will cascade onwards, including the relevant feedback post‐action (broken lines upward). Although inter‐sectoral sharing of information is expected at all levels, communication between the City Veterinary Office (CVO)/Municipal Agriculture Office (MAO)/Municipal Veterinary Office (MVO) level and City Health Office (CHO)/Municipal Health Office (MHO)/ABTC was further highlighted, particularly for animal rabies case investigations.
Through this tool, people down to the village level are informed about the routine, protocols and contact details of relevant people in responding to bite incidents. Educating village officials means empowering them on their relevant role as a frontline worker in rabies prevention and control. An operational protocol was also created to describe key responsibilities of each agency during trigger events.
The initial implementation of PIL showed 31 cases with linkages to both human and animal health authorities. Upon further investigation, a total of 46 bite victims were identified, associated with different rabid animals and were advised to finish their PEP administration. If there had been no coordination, these victims may have died. There are also instances whereby ABTC personnel would directly coordinate with the MAO/MVO/CVO/PVOs to closely monitor and quarantine the biting animal that is suspected to be rabid. It is also interesting to note that there was increased initiative of owners and animal health personnel to report cases to authorities leading to better surveillance of the disease. While there is an increase in the number of cases submitted to the laboratory in the first two quarters of 2017, the need to remove the rabid dogs (the source of virus) from the environment plays a big role in cutting the transmission of virus from one dog to another. If bite victims only sought PEP but did not take any action to search for the suspect rabid animal, then the virus may continue to spread within the community.
PIL presents a model that emphasizes the importance of collaboration through involvement of all sectors concerned with rabies prevention and control, including village officials whose role is deemed relevant in instituting control measures. This model empowers the village officials to contain the suspect rabies cases within their area through educating pet owners to closely observe biting animals and seek medical attention. Should the PIL be rolled out to other rabies endemic countries, then the objective of targeting rabies at its source will be addressed while at the same time promoting One Health collaboration at the grass‐roots.
Article written by Dr Toni Rose M Barroga, a graduate of the University of the Philippines-Los Baños in 2015. She was previously affiliated as the Project Officer of the World Organisation of Animal Health Stop Transboundary Animal Diseases and Zoonoses (OIE STANDZ) Rabies Project-Philippines, providing technical assistance in the implementation of awareness and vaccination campaigns in its pilot areas. At present, she is working as the Technical Assistant in the Food Agriculture Organization Antimicrobial Resistance Project in the Philippines.
Full article here.