Featured Article - 25 March 2021
Community trust and engagement is critical to success: TOLFA's story.
TOLFA Tree Of Life For Animals was founded in 2005 by British Veterinary Nurse, Rachel Wright. Rachel, knowing that India has the highest incidence of human rabies deaths in the world, chose Ajmer in Rajasthan to build the hospital and sanctuary as she recognised a particularly desperate need there.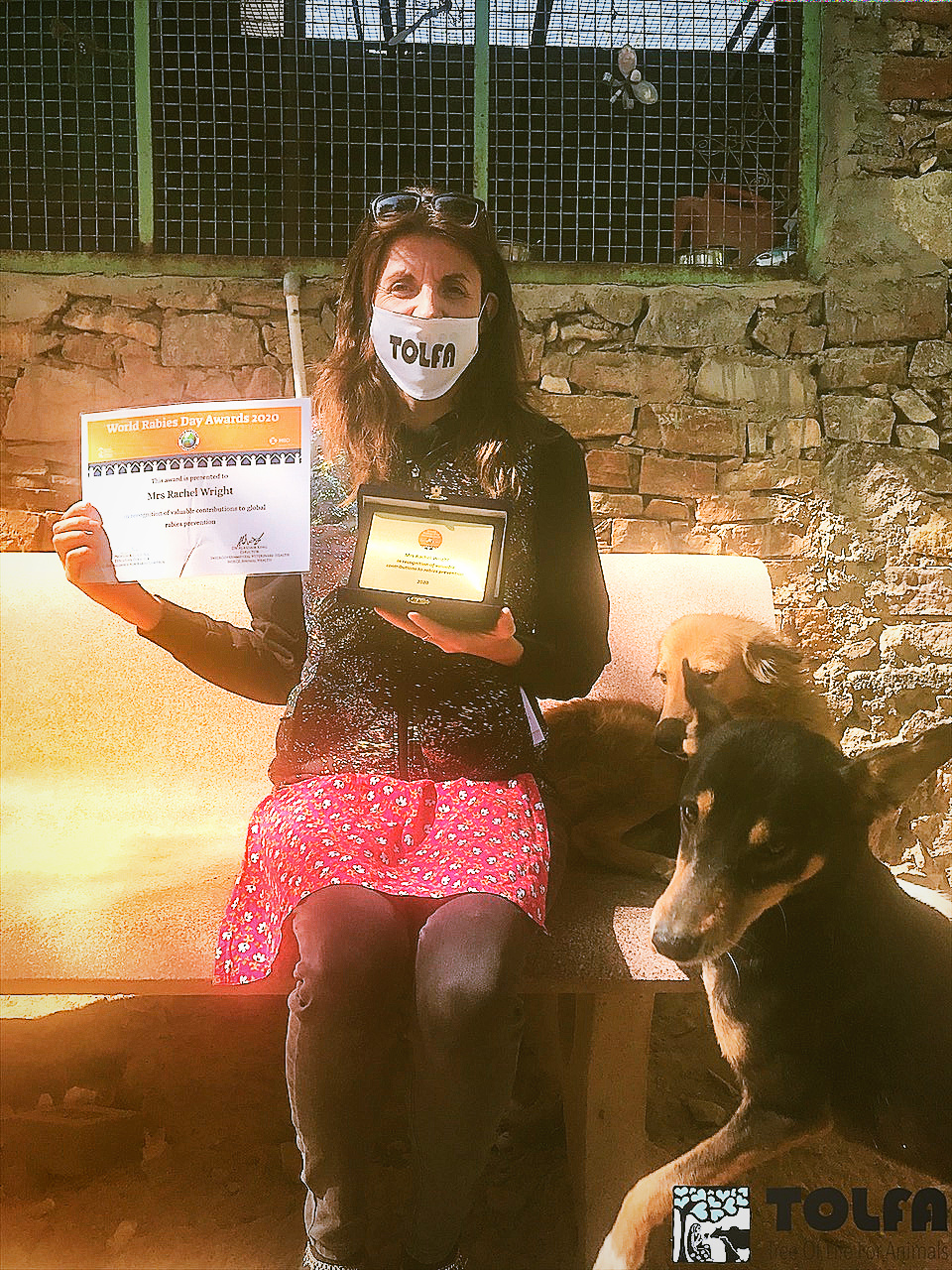 There were no veterinary facilities in the area at all, and there were widespread negative attitudes and behaviours towards animals as a result of fear, and lack of options and understanding. She knew positive change would only come about through example and education and so gathered a team and set to work implementing simple but effective measures, demonstrating that people and animals can indeed live safely in harmony. It wasn't long before communities were reassured and came on board, and that rapport has grown exponentially over the past 15 years. As a result, the innocent street dogs are suffering less cruelty and provocation, and dog-bites and human rabies cases appear to have significantly reduced in our local areas.
It is estimated that more than 20,000 people die in India from rabies disease every year; the majority of cases are caused by dog bites. TOLFA is committed to the global effort to eliminate dog-mediated human rabies by the year 2030.
In addition to our Street Animal Rescue and Rehabilitation Project (where every dog is vaccinated against rabies as standard practice), we run an ABC-RV (Animal Birth Control – Rabies Vaccine) Project. To date we have sterilised 28,000 and rabies vaccinated 34,000 dogs.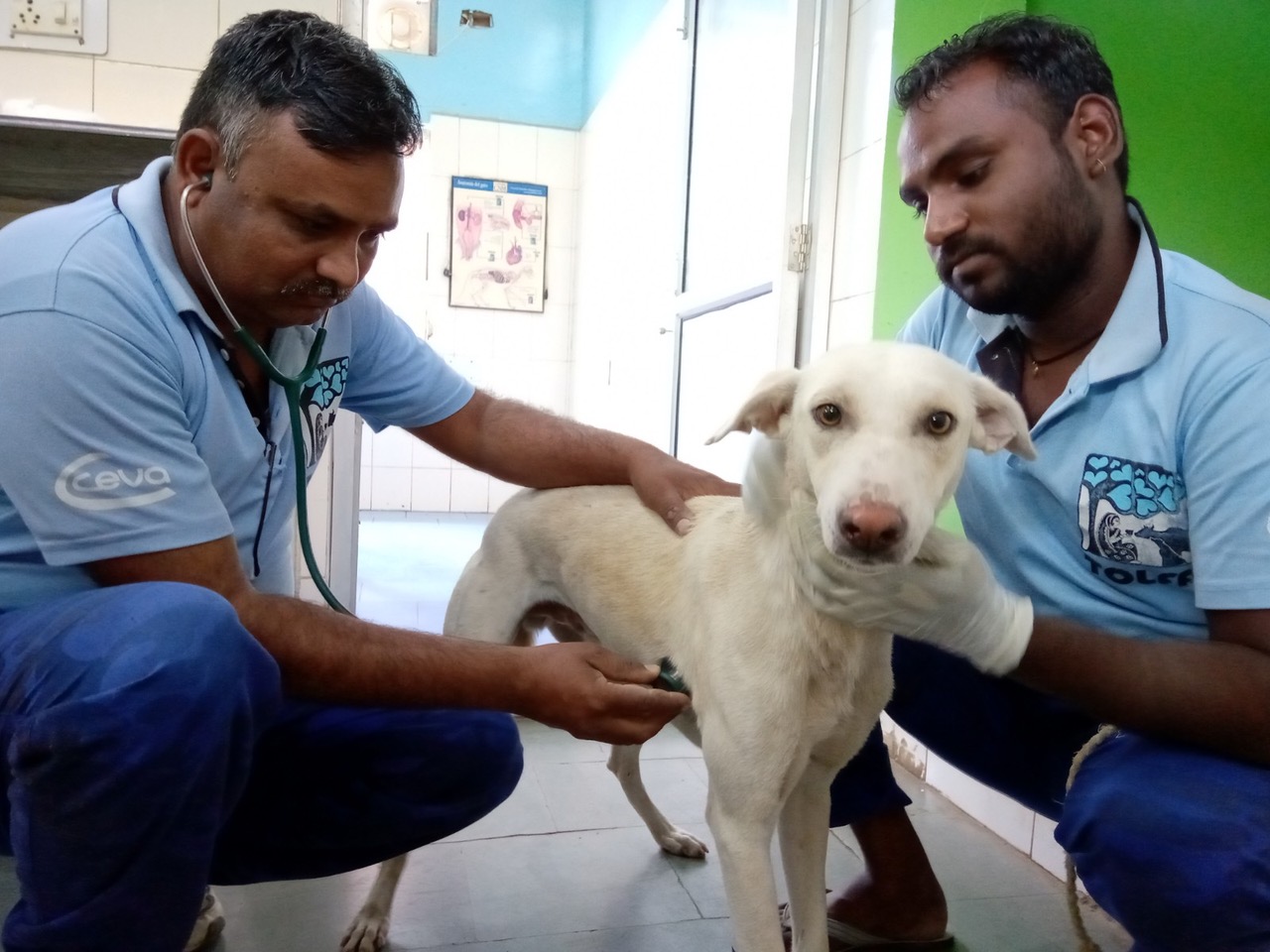 We are especially proud and grateful to our hardworking team as we had to pause our ABC-RV project in 2019 due to recurrent flooding at our hospital from the worst monsoon we have ever experienced. This was followed by the national lockdown restrictions due to COVID-19 that further paused operations in 2020, resulting in a loss of a lot of time to reach more animals in need. Despite all these challenges, our team never gave up and maintained catching, sterilising and rabies vaccinating 10 -15 healthy street dogs every day after lockdown throughout 2020. Our ABC team have worked hard and systematically in a bid to make up the lost time and cover as many areas of the city as possible last year (2020).
In 2019 our research team began working with human hospitals and carrying out free-roaming dog density (counting) surveys to establish the statistical significance and direct impact of our work, however this research is currently on hold due to the pandemic.
Another key TOLFA project that has largely been put on hold is our Education Project. Our education team had been visiting local schools and colleges to nurture the children's natural love and compassion for animals and teach dog bite and rabies prevention.
Our curriculum includes the Five Freedoms of Animal Welfare, dog body language, behaviour and safe interaction and animal bite first-aid and rabies awareness. We deliver this through fun and interactive talks, power point presentations, posters and workbooks. Although schools are still closed here, we have been able to receive small groups of college students for COVID-secure visits to our hospital. It has been wonderful to see their enthusiasm to learn about the animals and know that they will go on to spread the important information to their friends and family to help both the animals and people in our communities to live free of fear of one another, free from injury from dog bites and free from the deadly rabies disease.
"It is truly devastating to bear witness to a street dog being ravaged by rabies or to see a child that has been bitten by a rabid dog and the fear that it instills, especially when you know that it could all have been prevented by a simple vaccination. It was such a privilege and an honour to receive this years 'World Rabies Day Award' in the Individual category on One Health Day 2020, for the work that we do. Rabies eradication work has always been part of TOLFA's mission and will continue to be for as long as it is necessary to do so. A huge thanks goes to the Global Alliance for Rabies Control (GARC) for not only the award but also for their incredible awareness and advocacy around the subject of Rabies and to MSD Animal Health for sponsoring the WRD Awards". – Rachel Wright, TOLFA
Rachel was honoured to be recognised for her and the team's contributions to the fight against rabies in rural India when she received the Global (Individuals) World Rabies Day Award from the Global Alliance for Rabies Control in 2020; TOLFA's 15th Anniversary year.
A defining moment for Rachel has been seeing the public realise the benefits of street dog sterilisation and rabies vaccinations. Now, rather than TOLFA enforcing dog sterilisation in each residential area, the public are continually calling to request that the street dogs in their area be collected for sterilisation and vaccinated against rabies. We also receive several calls from caring members of the public enquiring about dogs we have caught for sterilisation to check how they are doing in the hospital. It is wonderful to see this animal compassion growing in our local communities.
We would like to thank the whole TOLFA staff team for their continued dedication to the work, Dogs Trust Worldwide, and Dr Jack Reece and Dr Abigail Collinson for their support and contributions in order for us to carry out our work in rural Rajasthan, India.
Article contributed by Miss Paulette Hamilton RVN (TOLFA)
Every person and animal has the right to be free from fear, pain, injury and disease: TOLFA is working hard to support our communities to find that freedom from rabies.