Featured Article - 4 March 2021
"Together we win": World Rabies Day '20 BY SAVERS.
Special Animals & Veterinary Emergency Relief Society (SAVERS) is a registered society working in the University of Veterinary and Animal Sciences (UVAS) in Pakistan. SAVERS works towards the elimination of rabies through various activities and community interventions, one of which includes spreading awareness through community talks & seminars.
​ On World Rabies Day (28 September) in 2020, SAVERS arranged various activities that not only helped the community but also the working young vet students. As a part of its tradition, SAVERS hosts World Rabies Day events every year to contribute to both local and global rabies awareness and to help advocate for the elimination of the disease.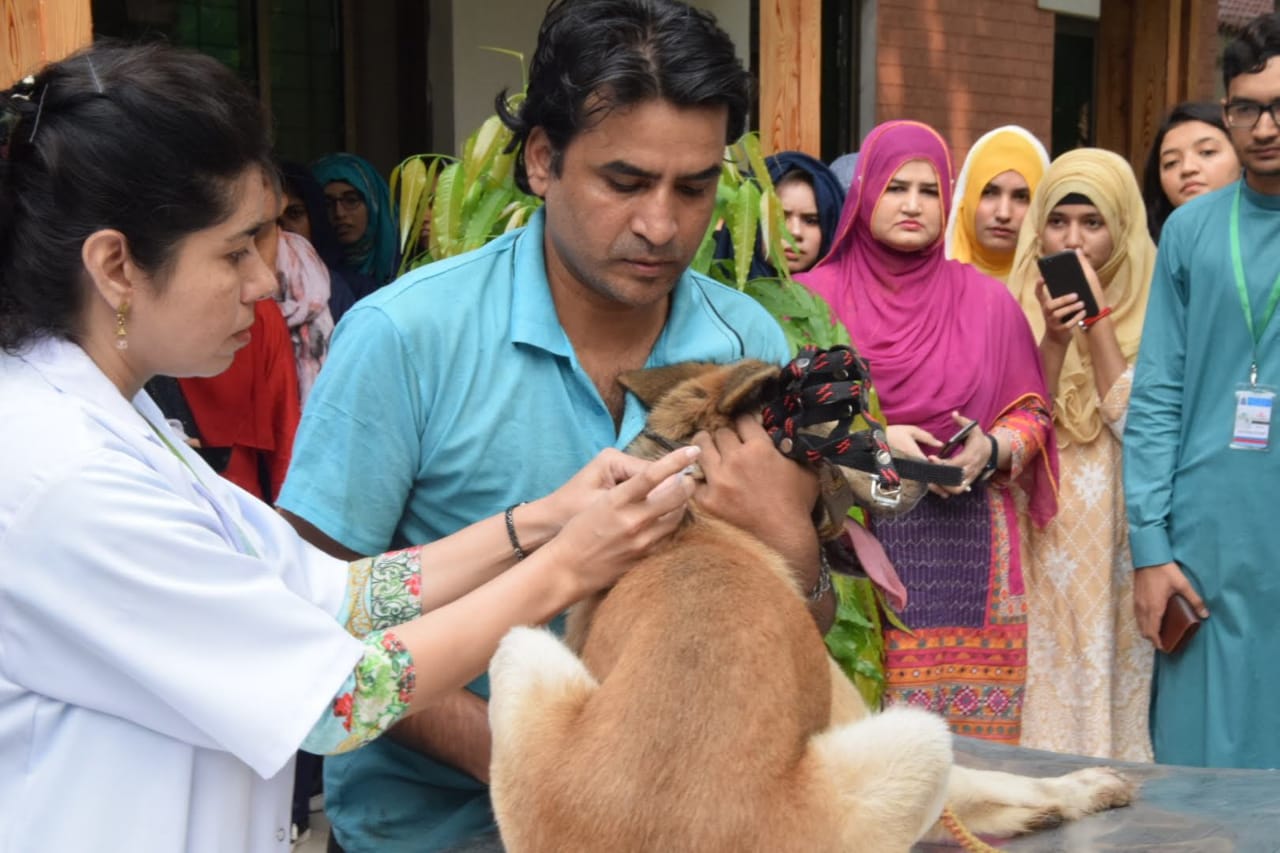 This year (2020) was no doubt one of the most atypical and challenging ones for SAVERS. Despite the focus being on highlighting the importance of rabies, the team had to contend with the sanitary protocols put in place to combat the COVID-19 pandemic to create a safe and healthy learning environment for everyone.
Despite these challenges, the event went off with huge success. The event focused on providing everyone in attendance with foundational knowledge about rabies and its prevention. To do this, we used the online education courses provided by GARC. These courses not only helped a lot of students to receive accurate and reliable rabies education, but also helped them to promote authentic and useful information around the community. The motto "educate to be aware" helped us to reach a wider audience within the community.
In addition to the online courses, SAVERS also launched a social media campaign that disseminated useful and authentic information provided by GARC on various social platforms including Twitter, Facebook, and Instagram. The campaign included awareness videos as well as awareness posters to target as wide and diverse an audience as possible.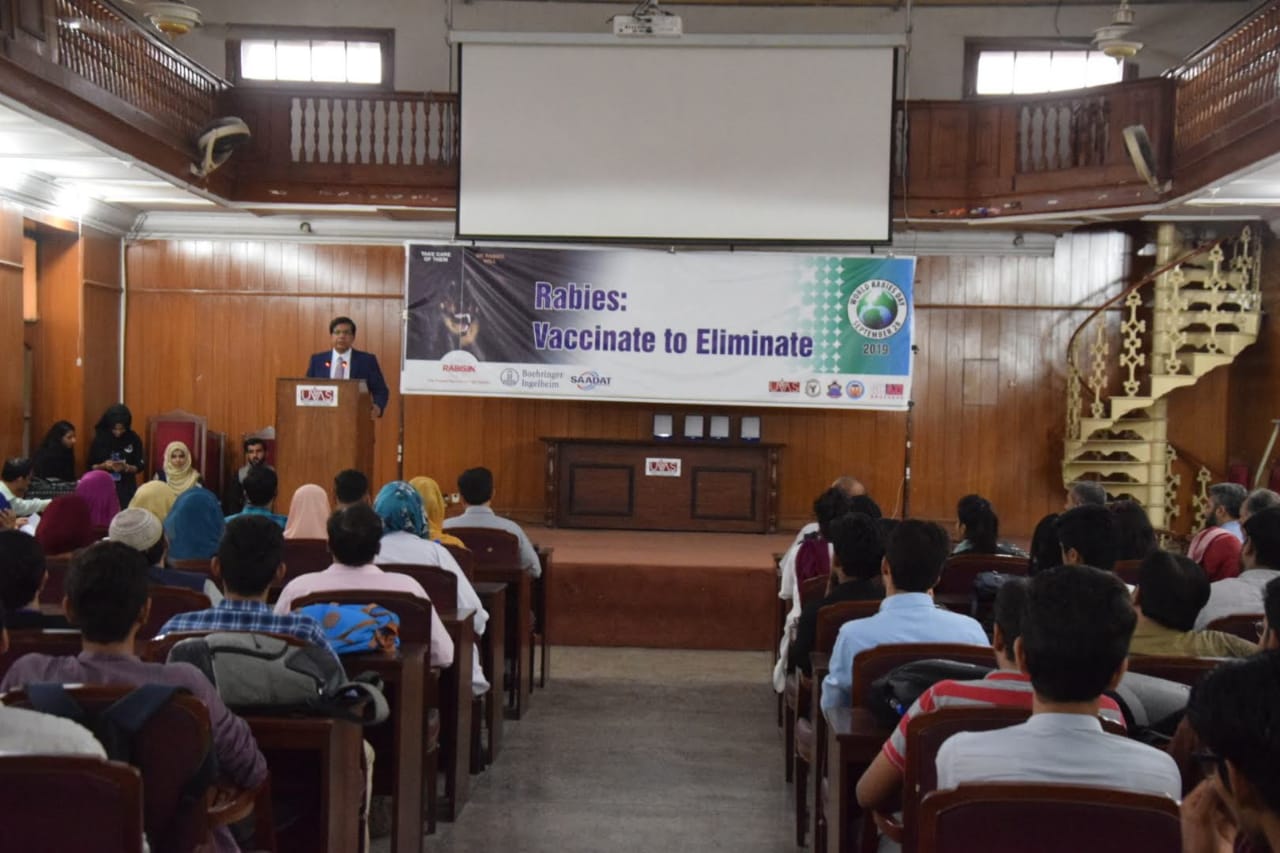 To specifically target young students, online competitions such as informative blog competitions and poster competitions were arranged. These later helped us to not only reach out to the young community but also the online community as well. As a final activity in our busy World Rabies Day schedule, we arranged an online seminar that included lectures by one of the topmost professionals in the country to highlight the importance of rabies as a working clinician and as an epidemiologist. In this regard, Prof. Dr. Asim Khalid - Professor/officer in charge of the pet center at UVAS - helped the young vet students to better understand and be able to identify rabies from a clinical as well as a layman's point of view. The current status of rabies and its epidemiological analysis was given by Dr. Muhammad Hassan Mushtaq - Associate Professor / Chairman of dept. of Epidemiology and Public Health UVAS. The online seminar was a huge success as we achieved maximum participation, while disseminating authentic and precise information regarding rabies.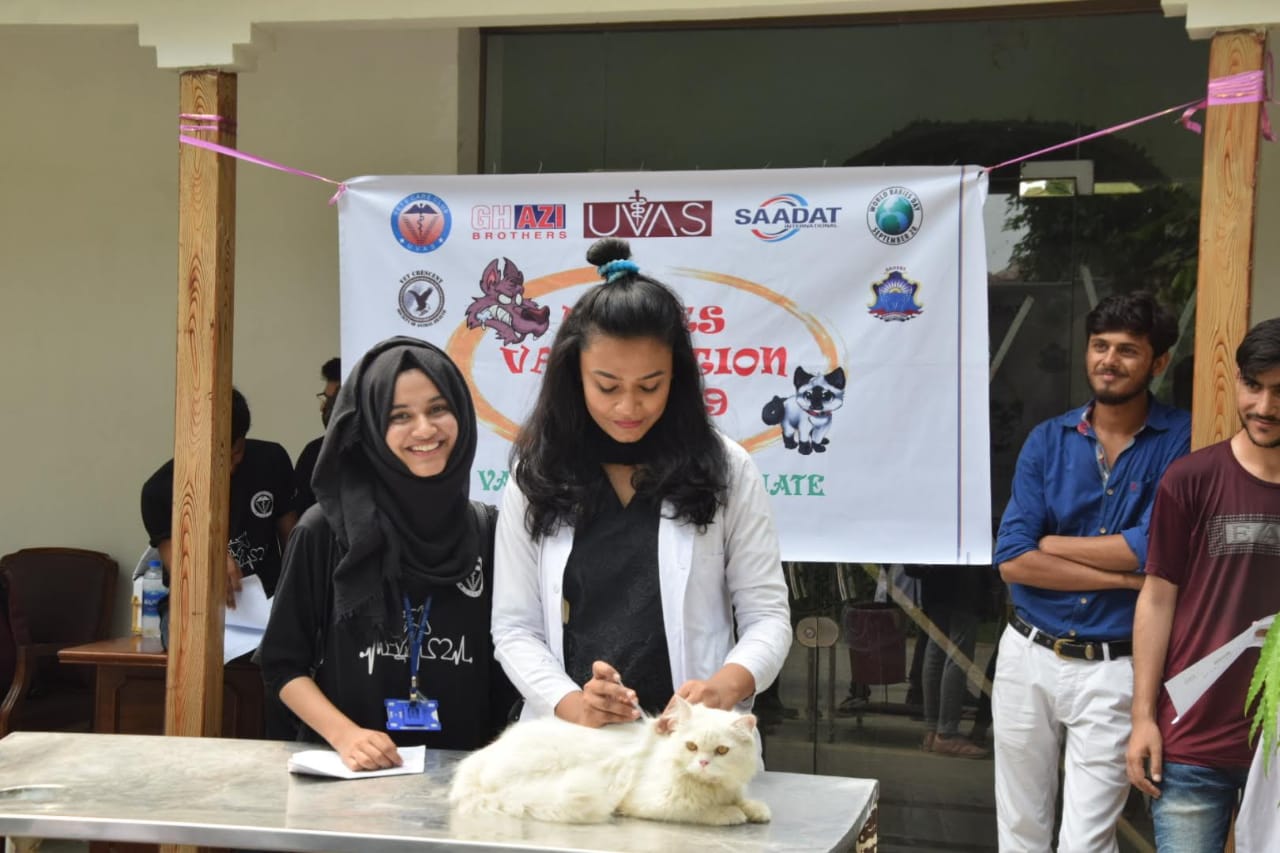 Importantly, we registered our World Rabies Day event on the World Rabies Day platform on the GARC website, which helped it to gain international recognition. SAVERS won the World Rabies Day Awards in the "Student Group" category, helping us to continue our activities and initiatives into the future, so that we can continue to make a difference in the fight against rabies globally.
As the team of SAVERS, we want to tell the world that, "Together we win" and we hope to win this battle against rabies by 2030.
Article contributed by the SAVERS Pakistan team.