Featured Article - 17 January 2019
Lanna Dog Welfare Tackles Rabies with Tailored Approaches
Lanna Dog Welfare was the awardee in the Regional category for ARACON in the 2018 World Rabies Day Awards. View their profile and statement on receiving the award here.
Chiang Mai - a city in northern Thailand - is a vibrant composite of several communities. These communities boast a variety of ethnic groups, span across a variety of terrains and contain people from various socioeconomic backgrounds. However, such rich diversity leads to many barriers (e.g. language, geography, education) when implementing rabies prevention and control programmes. Under its "Chiang Mai Model" to end rabies, Lanna Dog Welfare (LDW) assesses the needs of each community, before developing customised approaches for maximum efficiency.
Lanna Dog Welfare collaborates heavily with veterinary schools, municipal authorities and local volunteers to carry out humane education and sterilisation projects all over Chiang Mai. In 2015, LDW introduced a pre-registration computer programme for its field sterilisations - the first of its kind in Thailand. Previously, all records were paper-based and at high risk of going missing. The programme stores individual patient records, which allows analysis of disease prevalence and patterns, tracking of vaccination data, and efficient purchase of anaesthetic drugs. The programme was expanded to all of LDW's sterilisation sites in 2017, and frequently undergoes modifications for improvement. Lanna Dog Welfare also maintains a real-time online dog registration database, to account for the dynamic nature of dog movements and numbers. Taking into consideration how often the lack of data creates challenges for rabies prevention programmes, this is an important aspect of the organisation's work.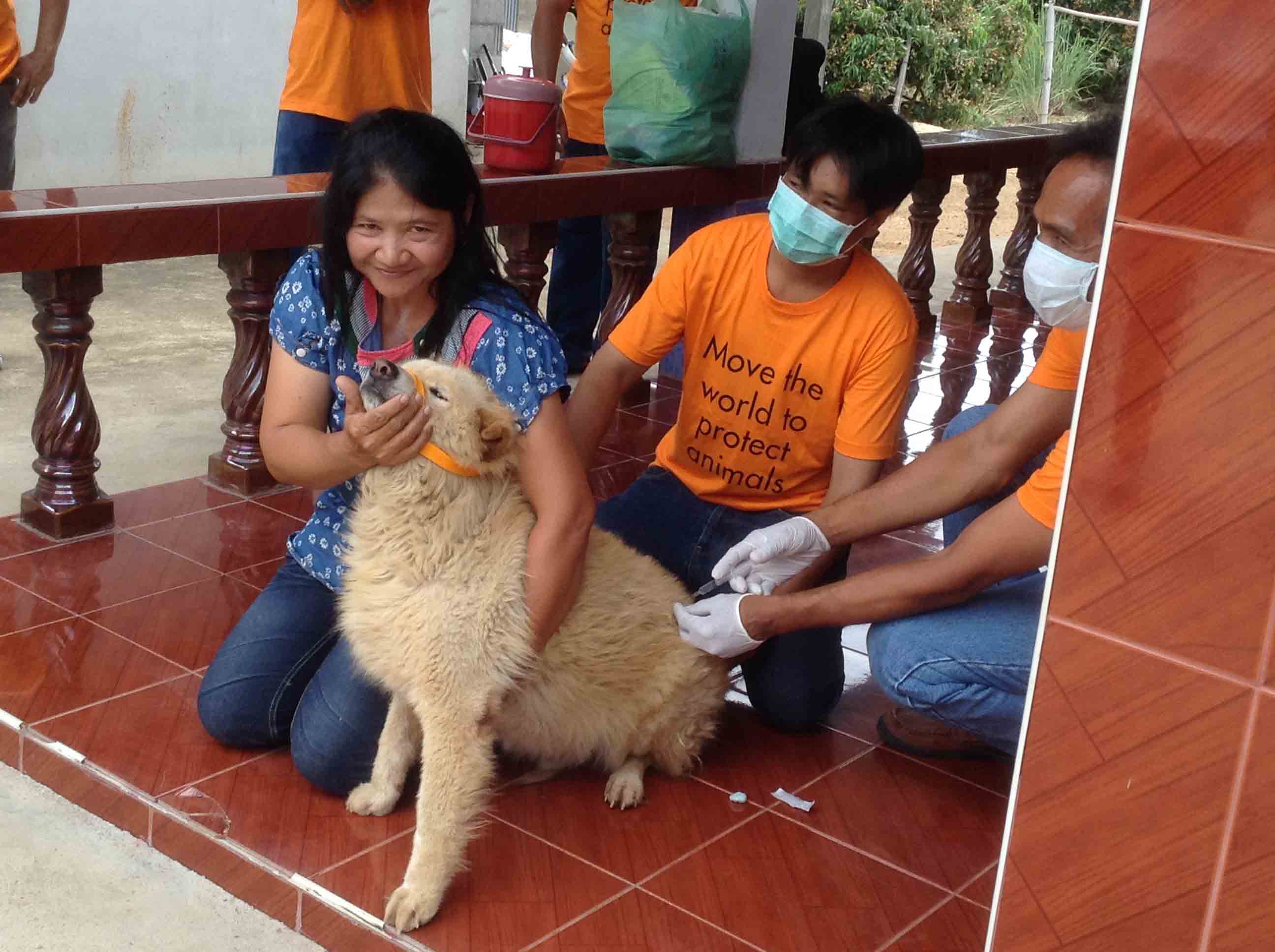 Another instance where research and data helped to improve the work on LDW was in 2017. Children are at high risk for getting rabies and the World Health Organization estimates that 40% of people bitten by suspected rabid animals are under 15 years of age. As a result, LDW (in collaboration with Meiji University, Tokyo) surveyed 750 children across urban, suburban and rural areas, and found that an alarming 50% of them did not know what rabies was. These children spoke different languages and had varying levels of education, but shared a love of frequent smartphone usage - even in rural areas. LDW developed a rabies education game application, which was well-received by the youngsters. "The children provided useful feedback," said Dr Wilaiwan Petsophonsakul, co-founder of LDW. "We plan to apply for funding to develop the game to the next level. It will include a series of stories on rabies that blend in with the local culture and attitudes. It will also explain how to prevent dog bites, information on dog and cat population control, aspects of animal welfare, etc. The game will also reach out to parents and the wider local community."
Moving to another set of stakeholders that most people do not associate directly with animal welfare: temples and the military. Lanna Dog Welfare recognises their crucial role in humanely managing Thai stray dogs. Several Buddhist temples harbour huge populations of stray animals so LDW trains temple monks in basic animal handling, vaccinations, wound care and record-keeping. Temple monks are also trained to organise sterilisation projects and LDW eventually hopes to establish a network of temples with "ambassador" monks who coordinate the care of temple animals.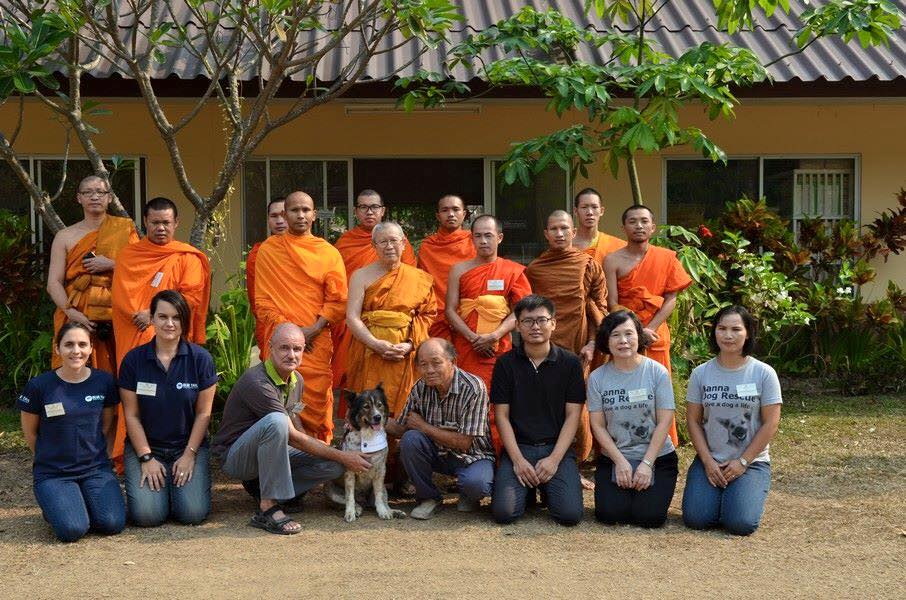 The military frequently trains in deep-forested areas, which harbour huge stray dog populations. Thus, there were issues with stray dog bites. In 2014, the military invited LDW to help with stray dog management so LDW introduced a humane method of catching stray dogs. Wire net pens were set up within the national park areas and the stray dogs were conditioned by being fed in them. Once they grew accustomed to them, the pens were closed in order to catch the dogs who were then vaccinated and sterilised. In order to do this, the military staff were also trained in humane dog handling. LDW hopes that this project can serve as a model for military camps nationwide.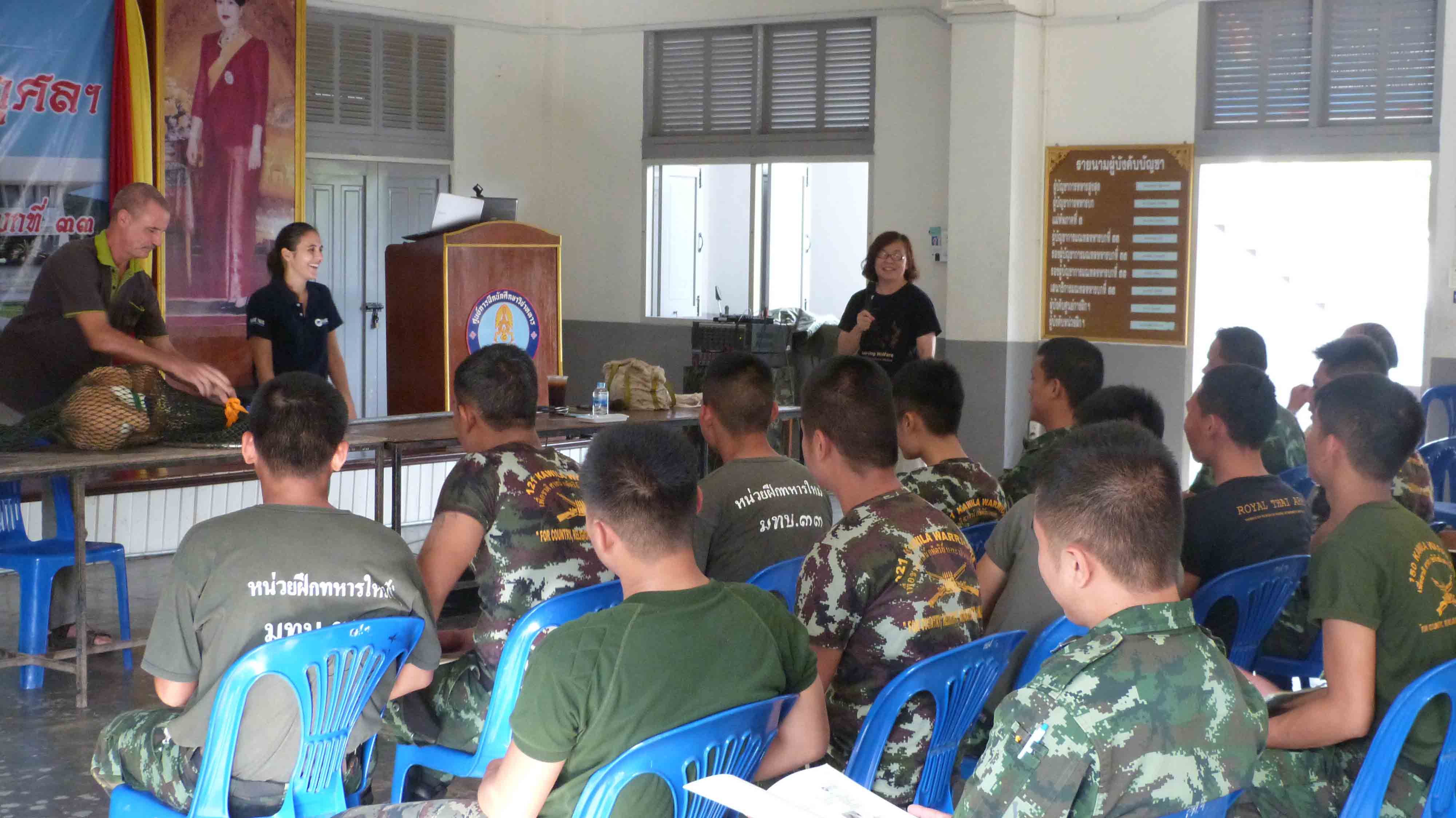 Lanna Dog Welfare frequently seeks external feedback and collaboration for its initiatives. It collaborated with World Animal Protection and Blue Tail Animal Aid International to train the temple monks and the military unit. LDW also collaborates frequently with the National Institute of Infectious Diseases Control in Japan, assessing its vaccination programmes by sending dog blood samples to the Institute, and using the Institute's findings to plan future interventions.
The rabies situation is ever-changing but Lanna Dog Welfare deftly adapts to different circumstances with unique solutions, and actively seeks external feedback to strengthen its initiatives. With this approach, Lanna Dog Welfare serves as a trailblazer for future rabies efforts in Thai society.
Article contributed by Dr Jnanee Krishnasamy, GARC volunteer and veterinarian in Singapore
The World Rabies Day Awards are brought to you by MSD Animal Health and the Global Alliance for Rabies Control. The Awards recognise community rabies champions from across the world. Find out more about the Awards and the 2018 Awardees.