Featured Article - 18 December 2017
Lilongwe SPCA Fights Rabies in Malawi
Lilongwe SPCA (Malawi) were the awardee in the Organisation category for Sub-Saharan Africa in this year's World Rabies Day Awards.
This article was written by Lieza Swennen, the Executive Director of the Lilongwe Society for the Protection and Care of Animals.
We are over the moon for having won the award. Our team have been working tirelessly for years vaccinating 70% of Lilongwe's urban dog population to protect them and the city's inhabitants from the rabies virus. This internationally recognised award will be proudly accepted. Many thanks go to our partner organisation in Germany, WTG team and staff, who continue to work with us on eradicating rabies and educating people about the disease. Many children bring their animals to the vaccination sites with a valid vaccination certificate for 2nd or 3rd time vaccines – so yes! It is working and we are making progress.
The Lilongwe Society for the Protection and Care of Animals (LSPCA) is the oldest animal welfare organisation in Malawi. Established in 2008, a dedicated team of 25 veterinary professionals and assistant staff now run a 24 hour emergency care and veterinary hospital, a rehoming shelter and numerous outreach programmes, serving farming communities and pet owners with veterinary care, rabies education and vaccinations and teaching people about the sentience of animals through animal welfare messages.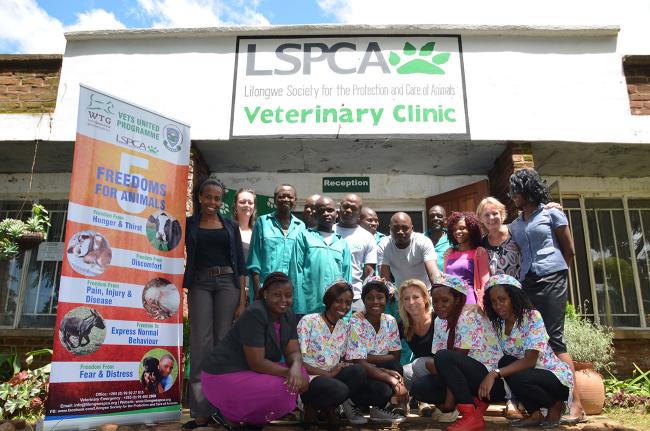 For 3 consecutive years, the LSPCA has partnered with Welttierschutzgesellschaft e.V from Germany, the RSPCA International and our government's department of Animal Health and Livestock Development to deliver an urban mass vaccination campaign to dogs, whose owners would not normally afford vaccinations for their pets.
Very little rabies surveillance has been performed in this country since the early 1990's and as such very little is known of the rabies virus transfer to humans. The World Health Organisation estimates that thousands of children all over the world die from the disease each year. In Malawi we are able to track the number of dog bite cases of people who reported to hospitals for post exposure prophylactic treatment. The majority of these cases are children. More often than not, resources to follow up on the dogs with suspected rabies are few and the majority of cases receive no further investigation. This could mean that some dogs are brutally killed by fearful communities.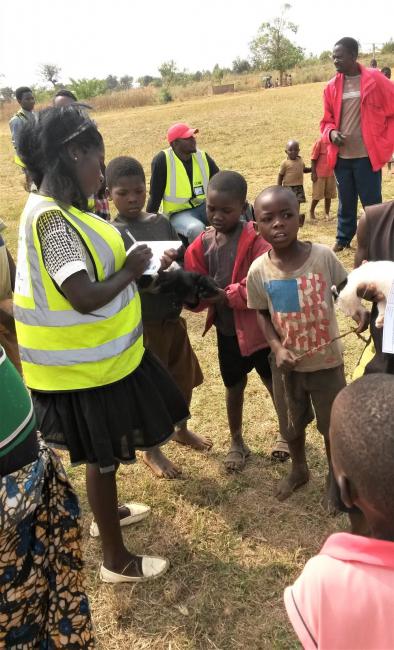 Having vaccinated more than 100,000 dogs and cats over the past years, the LSPCA and our partners would like to take a moment in time and reflect on rabies and our efforts to control the disease in Malawi. As resources are few and hard to come by, we will focus on hot spots around the country as a start in our new approach. Our active surveillance in the country, through a toll free call number and feedback loops, aims to help people identify suspected rabies cases. Our rabies surveillance team will collaborate with our district health centres and veterinary offices. Working with the hospitals will help us identify areas where there are many dog bite cases reported for treatment and the veterinary office will help us to place suspected rabid animals in quarantine and report back to communities to ensure that people understand that not all strangely acting or skinny dogs are rabid. In positive identification cases we will quarantine an area and vaccinate all the animals against rabies and ensure we deliver rabies education to young and old through village communication platforms. Not only do we want to vaccinate animals, but also ensure people understand the virus better and are able to overcome their fear of dogs, prevent cruelty and promote animal welfare and compassion.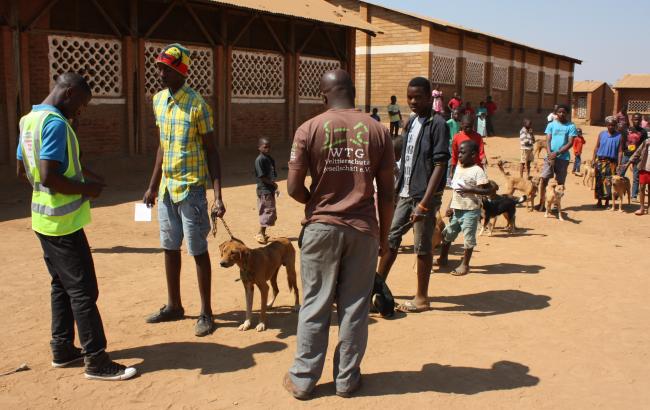 In the coming year the communities will dictate where we will take action and by doing so we hope that communities will soon understand the need and afford the cost of a vaccination to protect themselves and their children.
The World Rabies Day Awards are brought to you by MSD Animal Health and the Global Alliance for Rabies Control. The Awards recognise community rabies champions from across the world and this year there are even more opportunities to share the stories of people and organisations who are preventing rabies in their communities. Find out more about the Awards, how to nominate and the conditions of entry here.