Featured Article - 13 March 2023
Rabies and One Health in Tanzania
Social media, especially Instagram and Twitter, are valuable tools for rabies education in Tanzania. My inspiration to use them for public awareness raising began when I was among the 50 students who participated in the Rabies Vaccination Campaign in Kisarawe district, Dar Es Salaam, conducted from 4-9 May 2021 as part of a national effort to eliminate rabies in Tanzania; over 1000 dogs and cats were vaccinated in four days. In preparation for the campaign, I took two of GARC's online courses: the Rabies Educator Certificate and the Community Coordinator for Rabies Certificate, and used this knowledge in our community outreach work.
The campaign was funded by the United States Agency for International Development (USAID) and implemented by the African One Health University Network (AFROHUN) Tanzania in collaboration with the Food and Agriculture Organization of the United Nations (FAO), World Health Organization (WHO), Ifakara Health Institute (IHI), Ministry of Livestock and Fisheries (MoLF), Ministry of Health, Community Development, Gender, Elderly and Children (MOHCDGEC), Muhimbili University of Health and Allied Sciences (MUHAS), and Sokoine University of Agriculture (SUA).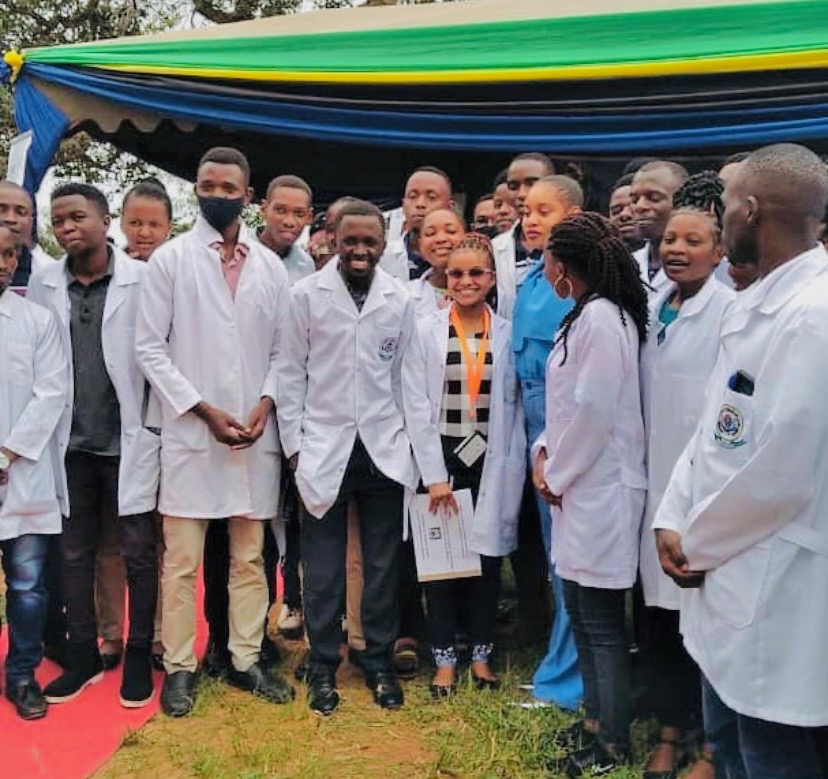 As an alumni of the Students One Health Innovation Club (SOHIC - MUHAS Chapter) under AFROHUN, I joined hands with the club to promote rabies awareness towards World Rabies Day 2022 through an online campaign by using the World Rabies Day Event Organizer manual provided by GARC. The campaign was named 'Ask me anything about rabies' and it ran from August to September. We made an introductory video to launch the campaign and we had a good number of engagements from people curious to know about rabies.
I personally participated in the campaign through 'The High Five' and 'Pet's shelter visit'. The activities made a great impact both on the personal and community level, with more than 10,000 people reached. I did a painting to commemorate World Rabies Day and on the 1st of September, I launched my artwork under the title 'The High Fives', which promotes rabies awareness.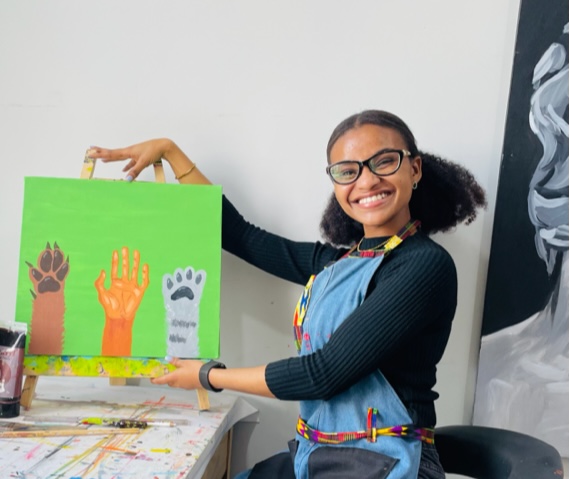 The painting has a green background to represent the environment that accommodates the animals and humans. This is to directly recognize the presence of One Health approach in our setting. The title gives a vision of victory to the community that the battle against rabies will be won by 2030 and there will no longer be any human deaths due to rabies.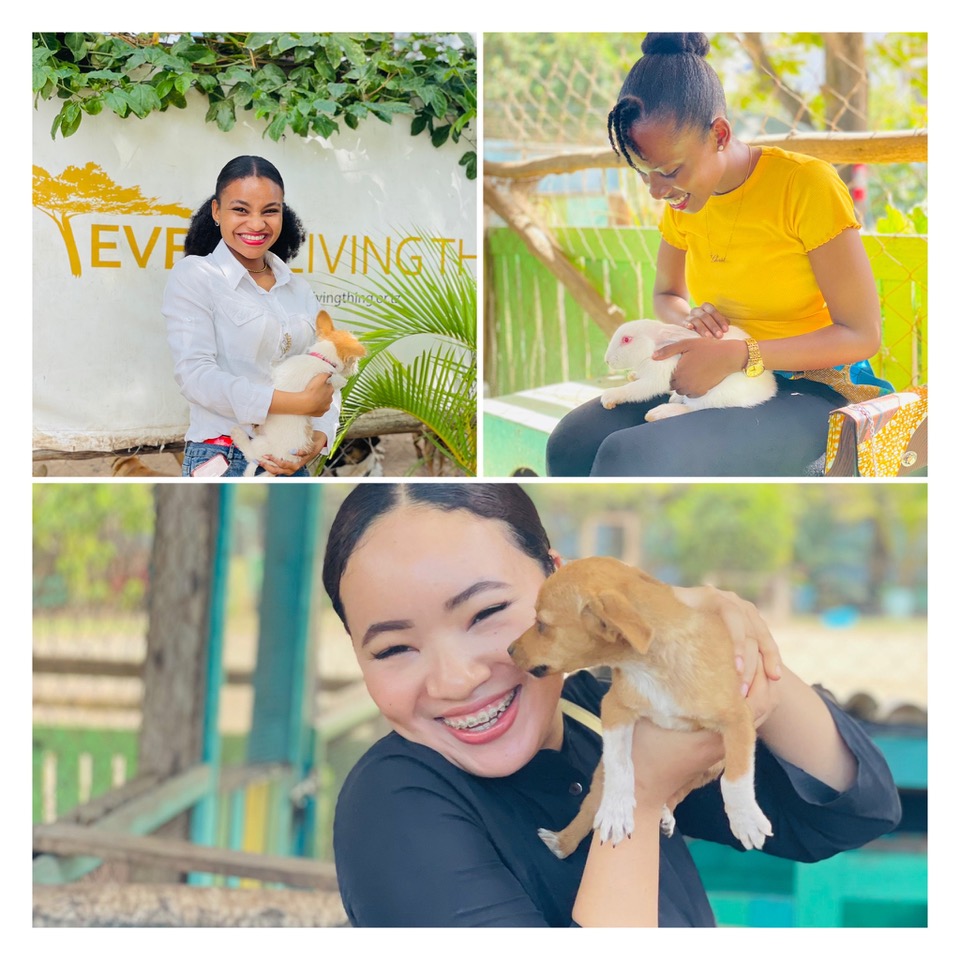 My friends and I visited an animal shelter called 'Every Living Things Tanzania'. Our major concern was over dogs and cats since they are the most susceptible to rabies, and we gave ourselves room to learn about how they manage to keep these animals healthy by vaccinating them. It was truly very satisfying seeing our efforts bring change to the community and making an impact!
Lastly, I would like to thank the Global Alliance for Rabies Control (GARC) for the provision of educational materials about rabies; they have been so helpful also for supporting my baby steps morally toward fulfilling my activities through their social media pages and it was truly encouraging.
Article contributed by: Given Sam