Featured Article - 20 June 2017
Rabies Information Campaign in Philippines Schools
March marked Rabies Awareness Month in 2017 and as part of that, GARC and the Department of Education (DepEd) collaborated to include Rabies Information Campaign as part of the Brigada Eskwela Program for public elementary schools nationwide.
The Brigada Eskwela (National Schools Maintenance Program) is an annual activity held in all public schools a week before the school year starts. Through bayanihan or the spirit of communal unity, work, and cooperation, Brigada Eskwela brings together all education stakeholders to participate and contribute their time, effort, and resources to prepare the school facilities ready for the start of term in June.
As well as ensuring the wellness and safety of the students in the schools Brigada Eskwela also promotes strong partnership and collaboration among various groups and stakeholders. These make it an effective way to increase rabies awareness, not just among children, but for teachers, parents, and the whole community.
Selected DepEd Health teacher-coordinators from the GARC Rabies Educator Certificate (REC) were trained to create a pool of rabies educators. These educators then went on to hold lectures on rabies for teachers, parents and the wider community during the Brigada Eswkela week. A total of 148 school health and social mobilization coordinators passed the REC.
The GARC team joined a rabies lecture given by Cebu City Veterinarian, Dr. Alice Utlang at the Mabolo Elementary School during the Brigada Eskwela Week. Dr. Utlang was among the many local government veterinarians who were brought in by teachers to give a lecture in their schools, bridging the gap between schools and the Department of Health and Department of Agriculture.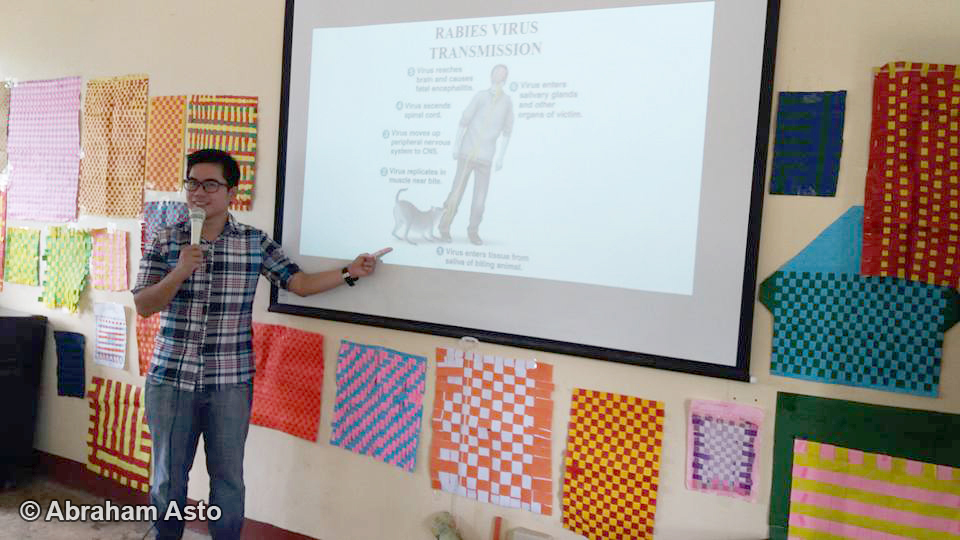 For Ms. Mirasol Mangasep, a nurse and REC graduate from Ilocos Norte, the inclusion of rabies lectures in Brigada Eskwela is an effective strategy to spread the rabies awareness message. "Pakiramdam namin, parang natauhan ang mga magulang tungkol sa rabies at masaya kami na naibahagi ito sa kanila," (we felt that the lecture served as a wake-up for parents about rabies and we are pleased that we were able to share these messages with them.), she recalled. Ms. Mangasep, along with her fellow teachers and Parents-Teachers Association officers, organized a lecture in their school and invited different medical experts (i.e. village health workers, nurses, city veterinarian) as speakers.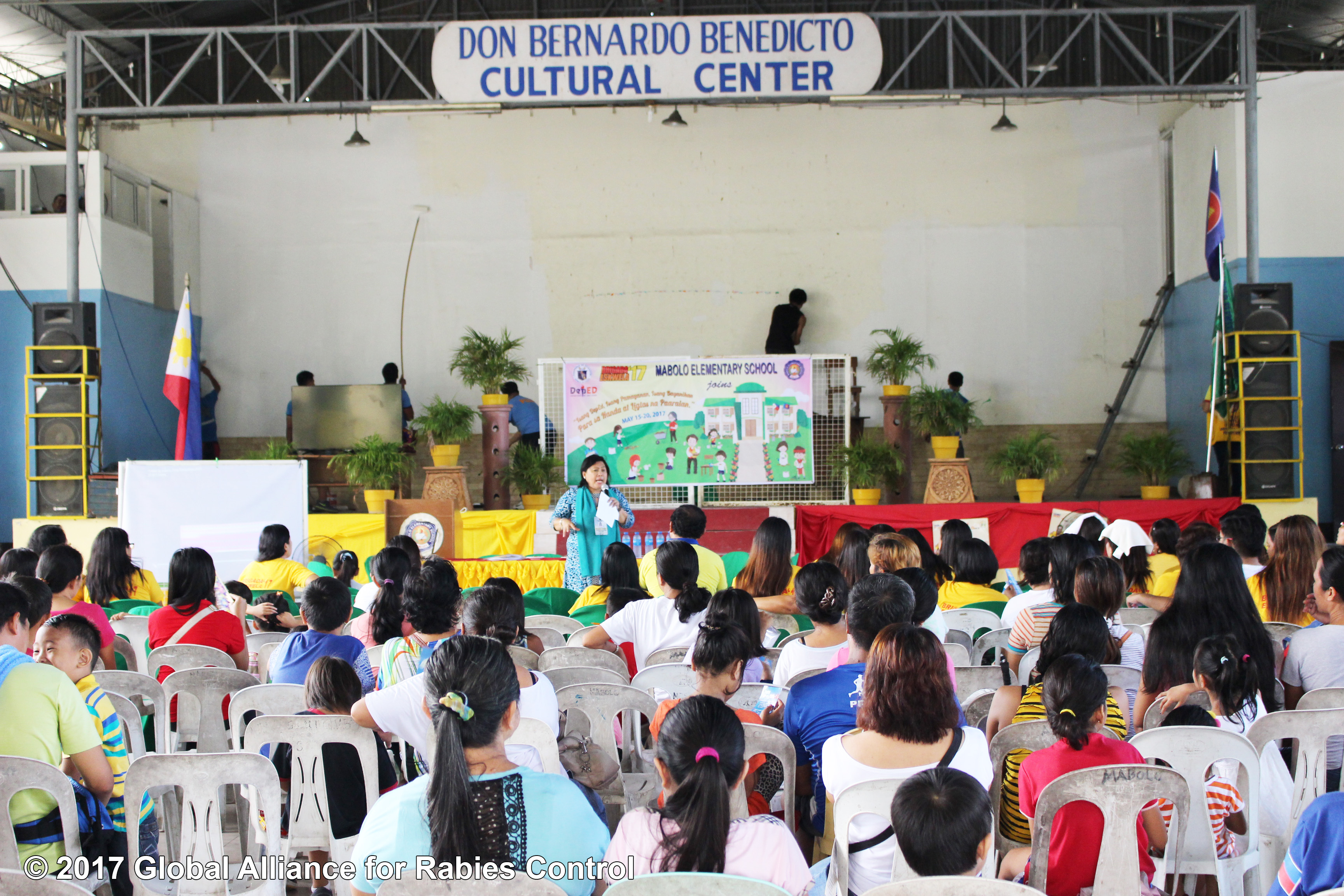 Similarly, Mr. Abraham Asto, a school nurse and REC graduate from Pangasinan, believes in the importance of conducting rabies information lectures especially for teachers, parents, and students. He hopes that this initiative would help decrease the rabies cases in their province since Pangasinan is among the high-risk areas for human and animal rabies in the country.
DepEd released a memorandum (DepEd Memo No. 34, s. 2017) to support rabies awareness and prevention through Brigada Eskwela for elementary and high schools. GARC is also working with DepEd to strengthen the rabies education program through the development of a school health-teaching curriculum and including education on responsible pet ownership in the relevant subjects of the K-12 curriculum. Through this collaboration, the national rabies education initiative will benefit an estimated 21 million K-12 students in 46,264 public schools as well as their teachers and parents.