Featured Article - 13 April 2020
Swaziland actively working against rabies
Swaziland Animal Welfare Society were the awardee in the Regional category (PARACON) for the 2019 World Rabies Day Awards. View their profile and statement on receiving the award here.
The Swaziland Animal Welfare Society (SAWS) was formed in the late 1950's by a small group of Eswatini (Swaziland) residents concerned about the health and welfare of domestic pets. Today, although it doesn't comprise of the same people, a small group of concerned volunteers still collaborate with 7 members of paid staff (all vaccinated against Rabies) to run two kennel units. Over the years, SAWS has grown, having started from a small kennel unit in Mbabane with accommodation for boarders and strays. In 2000 permanent kennels were established in Manzini. The main focus of our work remains in the two largest towns in Eswatini and the corridor between them, with emphasis also given to rural Spay/Neuter & Rabies/Wellness Clinics when funds permit.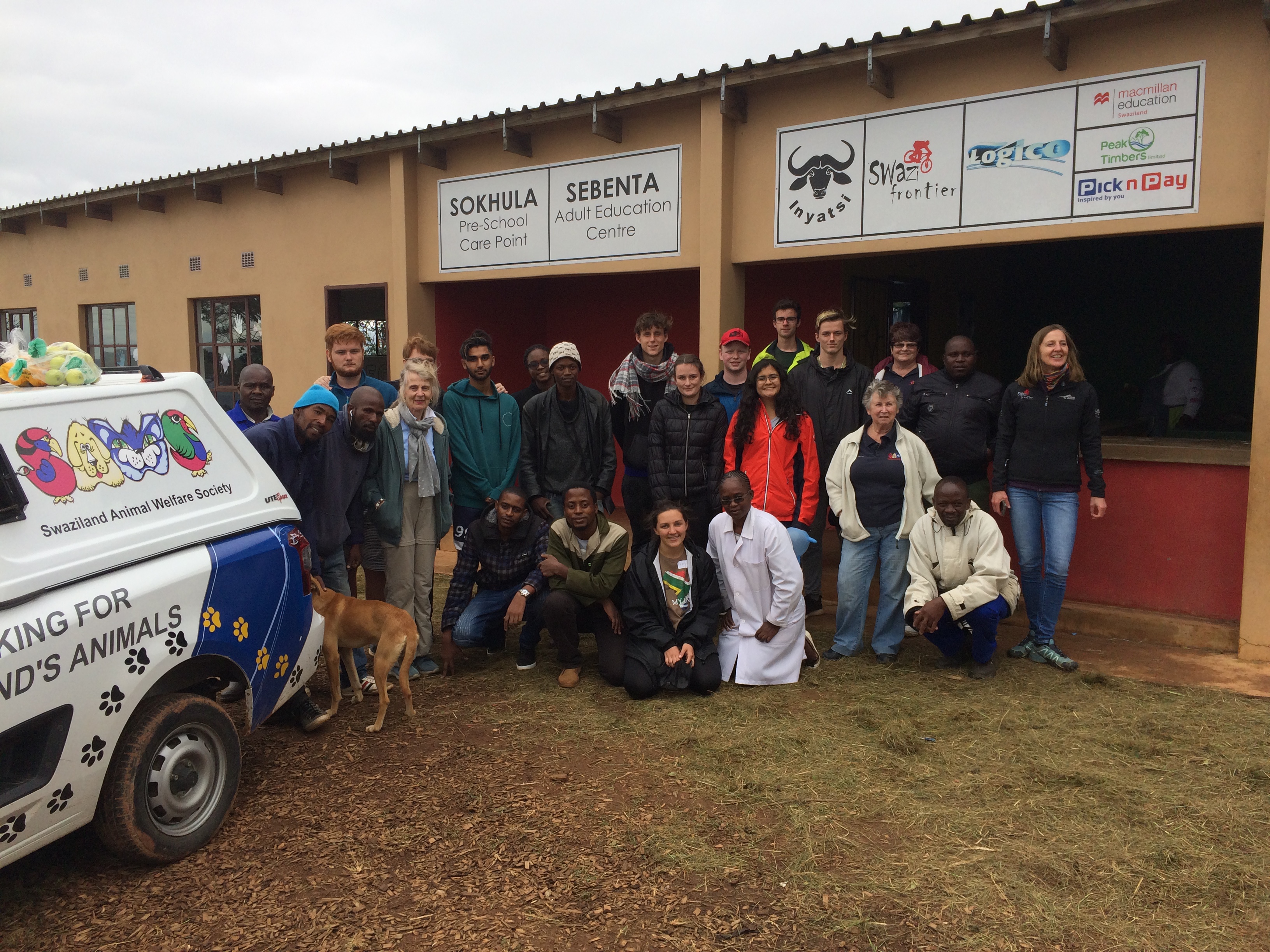 Our mission is to change the mindset of society and relevant authorities, to improve the quality of life for all animals in Eswatini. Rabies is a notifiable disease in Eswatini, and all dogs are required by law to be annually vaccinated. We can positively report that there has been no recorded human deaths from rabies since 2012. Every dog or cat that is adopted from our kennels is duly vaccinated as well as all animals who attend our Spay/Neuter or Rabies/Wellness Clinics in rural areas. Each year we hold two spay clinics and one rabies/wellness clinic in the various locations. For 2020 (depending on Covid-19 developments) we aim to hold 3 spay and 2 rabies/wellness clinics. We also assist with man-power, when the Government holds World Rabies Day events.
The 2019 Award will assist us in our drive to vaccinate dogs and cats in rural areas which have no easy access to veterinary services. For many of these areas journeys to the closest veterinary clinic take several hours on a public bus and a pet would not be allowed on board anyway. This means someone would have to hire a vehicle at an unaffordable cost. During 2019 several International Baccalaureate students and teachers at Waterford Kamhlaba School (United World Colleges) took the GARC Rabies Educator Course (REC) with Dr. Kunene, and through their Community Projects, they are now spreading awareness about rabies control throughout the country.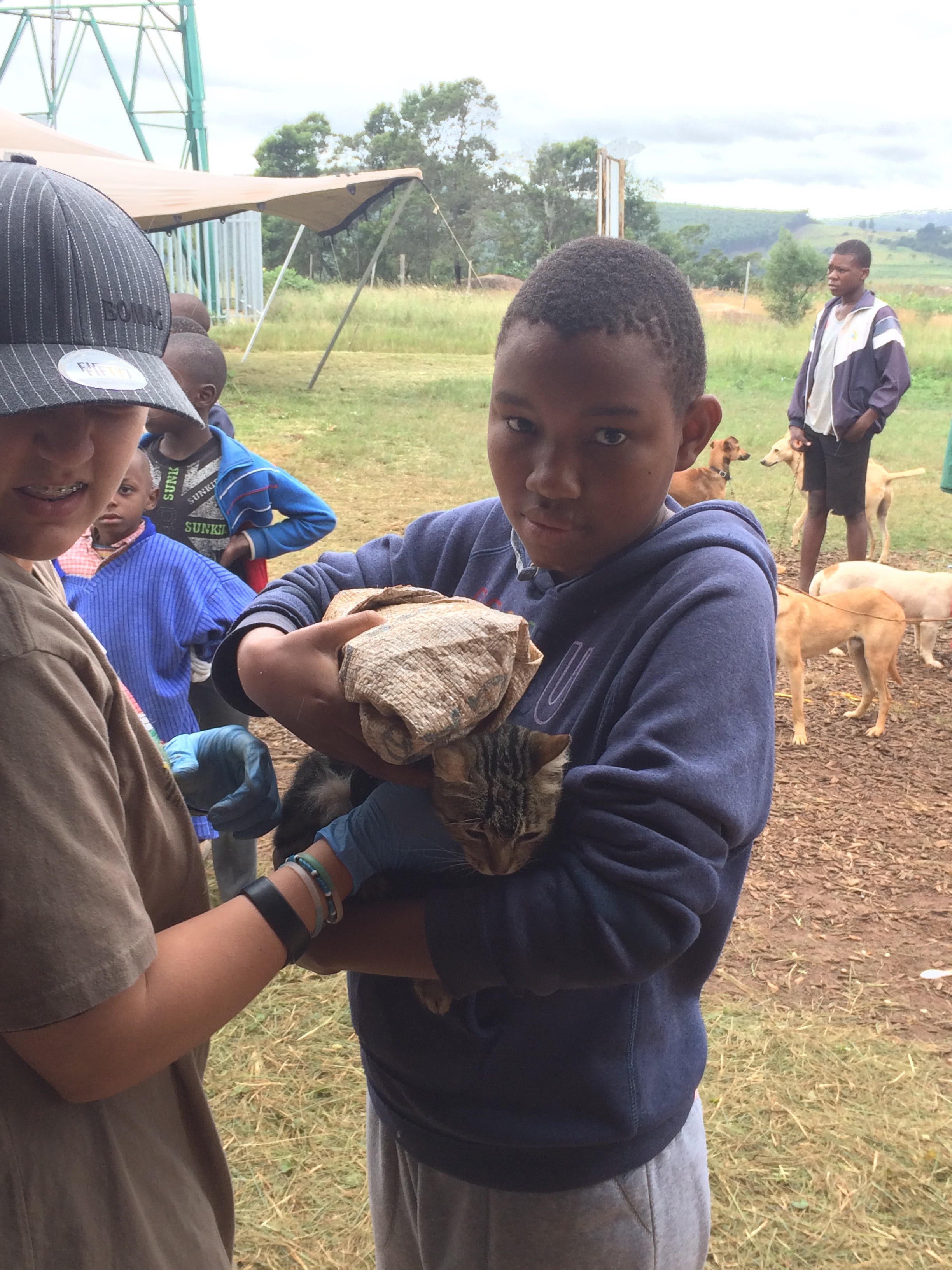 SAWS staff also visit several pre-primary and primary schools every year and rabies prevention is among the subjects discussed during their visits. Particularly, they focus on how children should behave around dogs and what to do in the event of being bitten. During 2020 we hope to hold our 3rd Rabies/Wellness Clinic in a rural area and vaccinate over 100 dogs and cats. This will help to ensure more people understand that this is a serious and deadly disease that can be contained if we all work together and each do our bit to help prevent its spread.
Article contributed by Ms Margaret Dean-Smith, Committee Member of SAWS.
The World Rabies Day Awards are brought to you by MSD Animal Health and the Global Alliance for Rabies Control. The Awards recognise community rabies champions from across the world. Find out more about the Awards and the 2019 Awardees.