Featured Article - 10 July 2018
Launch of MERACON – building cooperation and capacity among diverse countries
The 4th Middle East, Eastern Europe, Central Asia and North Africa Rabies Expert Bureau (MEEREB) Meeting was held in April 2018. As the name indicates, this regional network consists of a very diverse group of countries and cultures, all at different stages of progress towards rabies elimination.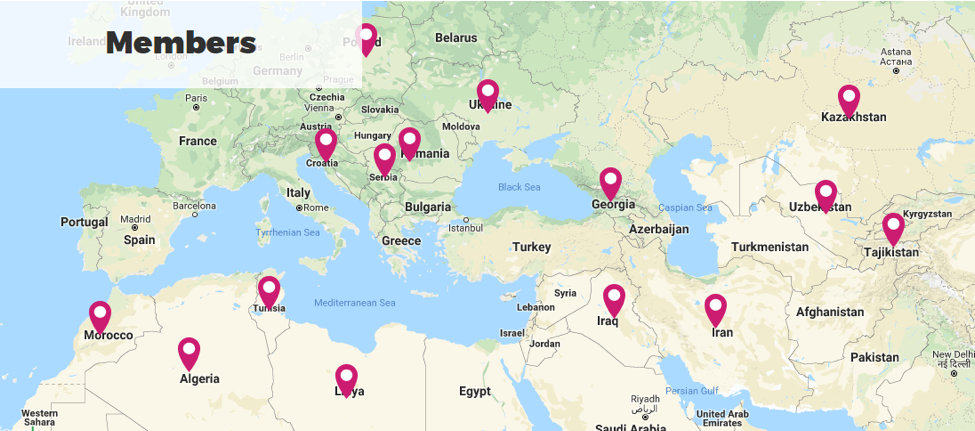 At the 4th MEEREB meeting the transformation of the network into the Middle East, Eastern Europe, Central Asia and North Africa Rabies Control Network (MERACON) was announced by Dr Valentina Picot of Fondation Merieux. This will transfer coordination of the network to the Global Alliance for Rabies Control (GARC), with continued support from Fondation Merieux. MERACON will join the other GARC-coordinated networks, PARACON in sub-Saharan Africa and ARACON in Asia.
These networks have been set up as regional platforms to increase the commitment and ability of countries to eliminate rabies by sharing capacity-building tools and knowledge; helping to assess the country situation, create national strategies and plan next steps towards elimination; and fostering cooperation to end this transboundary disease.
The regional networks have a huge role to play in the delivery of the country-centric Global Strategic Plan to end human deaths from dog-mediated rabies by 2030, which was launched earlier this month by United Against Rabies, a collaboration of the World Health Organization, the Food and Agriculture Organization of the United Nations, the World Organisation for Animal Health and GARC. This plan will support countries in their efforts to eliminate rabies both by facilitating their work and also helping to sustain commitment among stakeholders at different levels.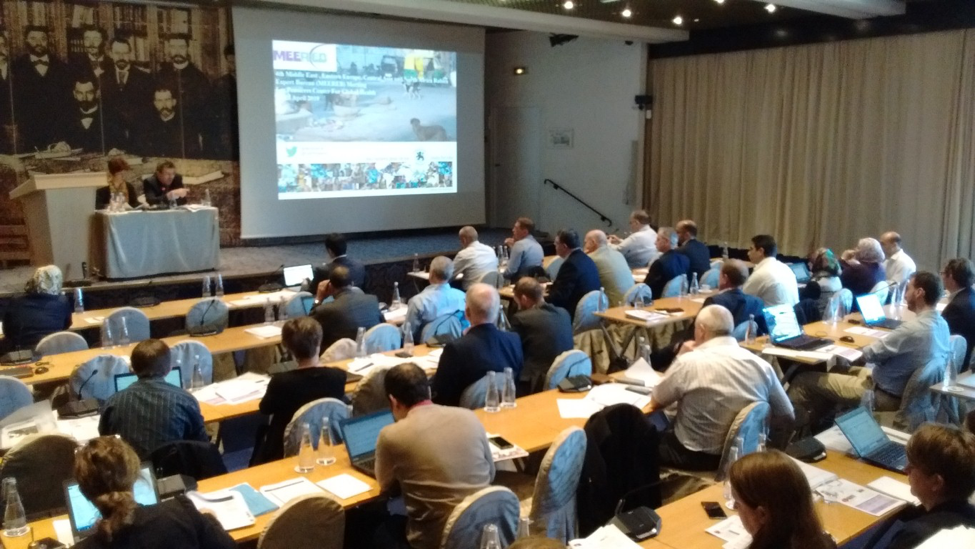 The Global Strategic Plan was presented at the April meeting, which also provided an opportunity for participating countries to present an overview of their current situation, including epidemiological data, progress made and challenges ahead. Available tools and processes were shared, including the GARC Data Logger, the OIE official notification procedure, diagnostic training opportunities, the GARC Epidemiological Bulletin, the Stepwise Approach towards Rabies Elimination (SARE), the Global Dog Rabies Elimination Pathway (GDREP), OIE terrestrial code e-learning modules and the GARC Education Platform.
Participants had hands-on workshops on the GARC Epidemiological Bulletin and the SARE, which allowed them to make an initial assessment of their countries' situations and where action was needed.
All the meeting resources, including the programme and presentations, can be found online here.
MERACON will build on the substantial efforts of the MEEREB network over the last few years and continue to develop collaboration and support capacity building at the country and regional level.