Featured Article - 22 August 2017
Have-A-Heart Mobile in Namibia
Have-a-Heart Mobile, which officially launched in January 2017, provides free sterilisation and vaccination services, including the all important rabies vaccine, to dogs and cats of low and no income families living in remote communities across the entire of Namibia. The newly built Mobile Animal Clinic, of Baines VetCare CC, Namibia's first and only mobile vet clinic, is used on a monthly basis to reach some of Namibia's most remote townships. It is estimated that less than 30% of Namibia's population has access to a vet, so the services provided by Have-a-Heart Mobile really are the only chance of a better, disease-free, life for these dogs and cats.
Since January 2017, over 1,000 dogs and cats have been sterilised in 20 remote towns across the country. Every animal sterilised by Have-a-Heart Mobile receives a rabies vaccination, as well as a vaccination against canine distemper and other diseases. However, the team also sees education as one of its top priorities, especially when working with the younger members of the communities. Two members of the Have-a-Heart Mobile team have become certified Rabies Educators with GARC, and the team regularly uses GARC educational resources at spay days.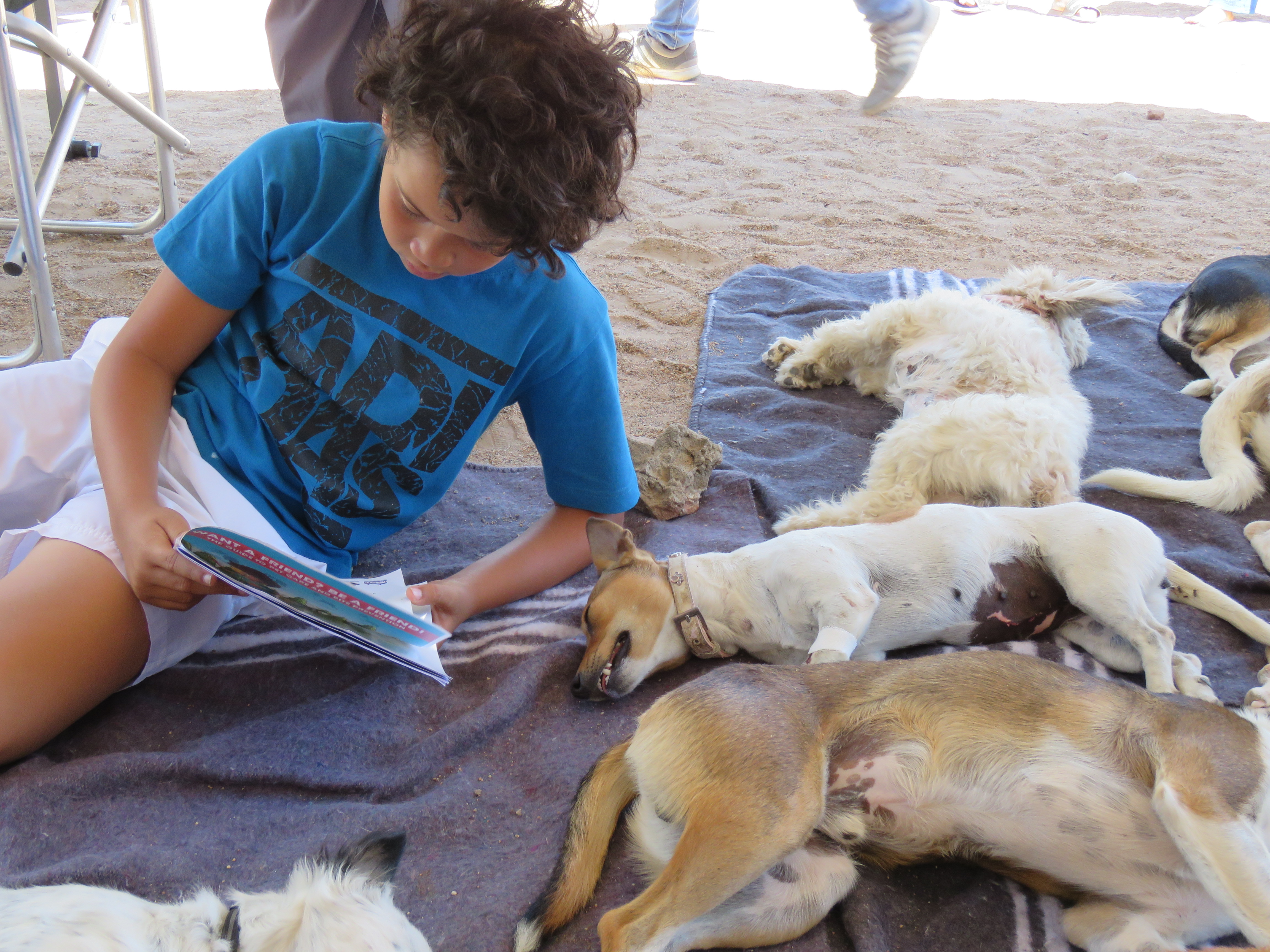 In a recent trip to the far south of the country, the GARC 'Want a Friend, Be a Friend' booklet was distributed to all children accompanying their dog to a spay day. The booklets were very well received and it gave team members the perfect opportunity to talk to the children about how to act safely around dogs and the 'Five Freedoms' of animal welfare.
During a weekend Spayathon in Okahandja's Five Rand Camp, a colouring table was set up for children to colour in and take home a "Be Like a Tree" colouring sheet. This simple drawing shows children to stand still, like a tree, if a strange or aggressive dog comes close to them, to avoid getting bitten. "The colouring table was a big hit." said Dr Sarah Edwards, of Have-a-Heart Mobile "The children were eager to get a turn for colouring and even the youngest members were able to absorb the simple, take-home message. Over and over again we see it is the children who are often closest to the family dog, and be able to educate them on how to act safely around dogs is vitally important. Rabies is still occurring every year in Namibia, and in remote townships, it is not always easy to get medical help following a bite, so educating to prevent the risk of bites, along with vaccinating, is essential".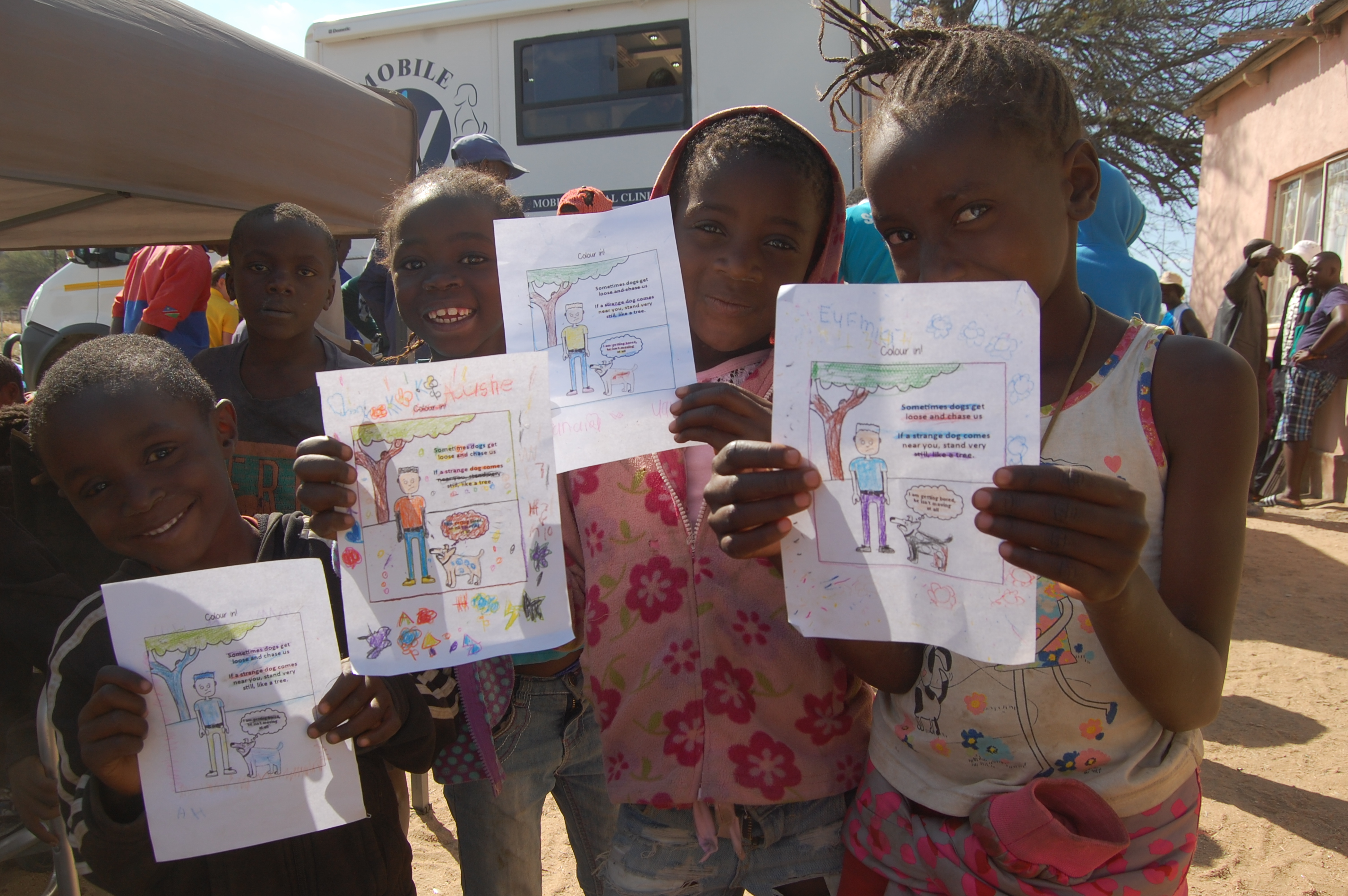 The team will continue to include rabies and dog bite prevention as part of its spay days during its trips across the country. They believe sterilising dogs which results in them becoming less aggressive and therefore less likely to bite, vaccinating against rabies and rabies education are key in helping to prevent this disease in Namibia.
Have-A-Heart Mobile has pledged their support as an organisation to End Rabies Now, you can sign the pledge to and show that you care. Click through to the pledge here